Rhythmic Gymnastics Shoes
High-quality rhythmic gymnastics shoes are an essential part of every gymnast's training equipment. A wide selection of toe shoes or half shoes to complete the look of a young athlete. Choose the best material: fabric, kersey (textile), lather and microfiber. If you cannot find what you are looking for, contact our managers today to discuss the details of your request and we will do our best to offer you the best solution!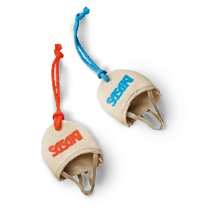 Miniature souvenirs look exactly like their real prototypes
Comfortable ordering conditions
Apart from individual order we also offer collective and joint ones
Our own tailoring workshop
We realize orders of any level of complexity and variability thanks to well - coordinated work while tailoring.
Work experience
According to our estimates, we have sewn about 56 160 unique leotards and dresses for 13 years of work.
Low prices
We offer reasonable prices for two reasons. First, we manufacture products ourselves. Second, we take into account Ruble's exchange rate to foreign currency..
Ragnhild:
March 23, 2015 Dear Jennifer! Sorry for responding so late! Thank you, the leotard Monika came as ordered, and on time! Unfortunately, the competition was postponed till later some time. Hopefully, she will attend a new competition in April. We are very pleased with the leotard! As you can see from the picture ( a little bad lighting...), it fits well, and she is very much looking forward to performing wearing it. :-) Her junior troop has been busy lately. Last week-end, they attended an unofficial competition in Sweeden, Norway vs Sweeden. Sweeden won... - but the girls had fun, made som new experiences and some new friends. This week-end, our gymnastic club arranged the official Norwegian RG Championship for juniors and seniors, and our junior troop ( including my daughter) made second place! Silver medalists! :-)) We are so proud of them! Thank you once again for making us a beautiful leotard. We are very contempt!
See more happy customers...
Share your story
"I Know That I Will Hold Up In Competition".