Kunstskøjteløb Træning Tøj
Figure skating is a magnificent and very beautiful kind of sport. Figure skaters are usually very picky towards costumes for performances.Training clothes is also a thing of high importance. Trainings usually last for several hours. Figure skaters have to rehearse their routines at a cold temperature. Here it is important to keep muscles toned wearing skating clothes.
kunstskøjteløb træning tøj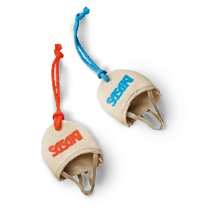 Miniature souvenir se præcis ligesom deres virkelige prototyper
kunstskøjteløb træning tøj
Trygge ved bestilling betingelser
Bortset fra enkelte ordre vi tilbyder også kollektive og fælles tiltag,
Vores egen skræddersy workshop
Vi er klar ordrer af ethvert niveau af kompleksitet og variation takket være godt koordineret arbejde, samtidig med at skræddersy.
Erhvervserfaring
Ifølge vores estimater, vi har syet omkring 56 160 unikke leotards og kjoler til 13 års arbejde.
Lave priser
Vi tilbyder rimelige priser for to grunde. Det første, vi fremstiller produkter selv. For det andet, at vi tager hensyn til Rubel kurs udenlandsk valuta..
Cathie:
29 marts 2016 Kære Jennifer! Tak så meget for den smukke trikot og hurtig levering. Det er vidunderlig og den blå farve matcher hendes bolden perfekt. Jeg vil kun være i stand til at sende dig nogle billeder efter den 23. April. Det er en gave til hende på hendes bekræftelse. Det er en dansk tradition. Jeg kan ikke vente med at give det til hende, og til at se hende blive overrasket.
See more happy customers...
Del din historie
FIG's World Cup series has begun!